VENUE
Venue 550 is the brainchild of experienced entrepreneur Rick Haynes and was conceived to be the go-to venue for San Francisco tech events. Rick has 20 years of nightclub design, concepts, parties and management under his belt - including a stint throwing concerts for the likes of Incubus, Tommy Lee and George Clinton. He made headlines recently when he opened Lolita's Cantina and Tequila bar in Las Vegas - the first nightclub in the U.S. with holographic entertainment.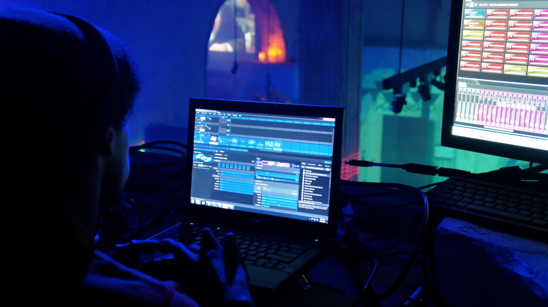 "Venue 550 is unique in its design and purpose. Built as a fully functioning television studio, this two story party-palace will knock the socks off even the most hard-to-impress Silicon Valley socialites."
Among Venue 550's impressive list of gear is a massive EAW sound system, an assortment of amps and mixers, a customizable computerized lighting system, spotlights and lasers, 10 PCs with 55" monitors and HD webcams, 6 game consoles, 3 large wall projectors controlled by an array of video mixers, switchers, and DVD players - and a custom build 14-foot holographic display to top it all off.